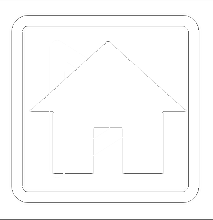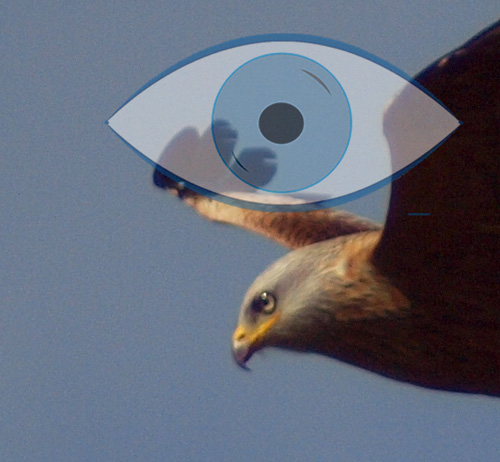 WEN/57 closed
Diversion via Small Dean Lane -
The WEN/57 diversion was via Small Dean Lane, but Small Dean Lane is also subject to closures, and is diverted via the A413, which is unsuitable for horses and pedestrians. National Grid say
"We require the intermittent closure of Small Dean Lane so our contractors can keep themselves and the public safe during the fitting of netting to scaffold structures. Any disruption to users of the diverted PRoW WEN/57/1 along this section of Small Dean Lane during this period will be short in duration. The site team will endeavour to reopen Small Dean Lane or escort walkers and horse riders through the works when it's safe to do so."
Contact Us, if you experience any problems with this
8-Feb-2020
WEN/57 is now closed, at the top of the metalled road to Grove Farm :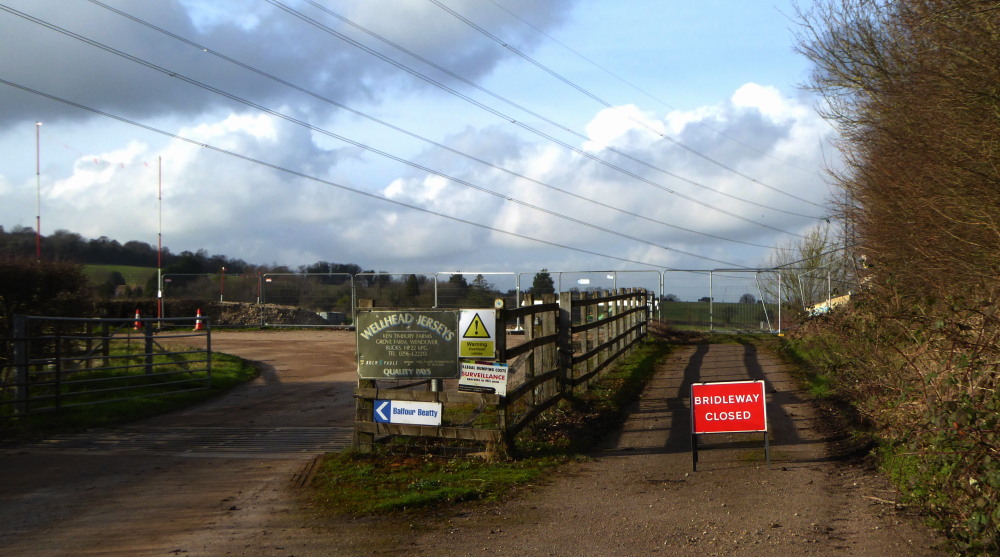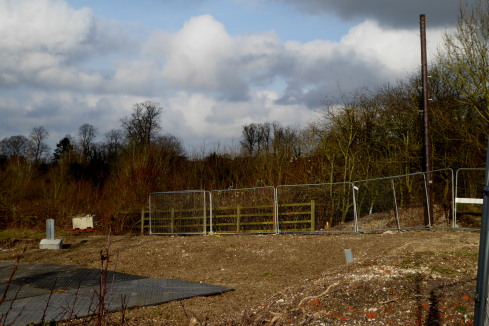 Only 30 yards or so of the bridleway are actually closed, and it would appear that there is room between the edge of the compound and the bypass fence which could have allowed access.
However, HS2/National Grid might want to avoid too much scrutiny of their compound (below)
Note that the proposed diversion is via Bridleways - pedestrians can take the shorter route (WEN/13B) through Coxgrove Wood.