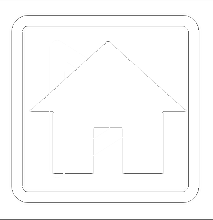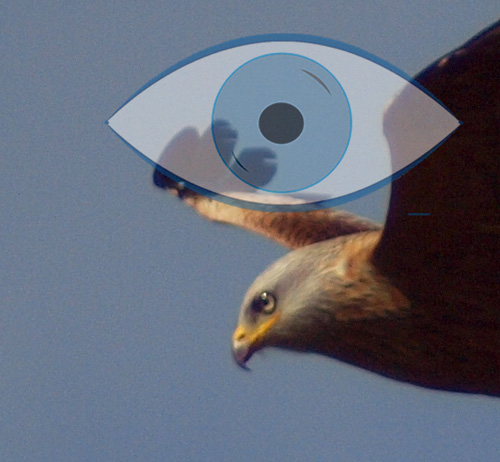 Construction - CFA9
Frith Hill Works Continue
Work to provide an additional left turn lane on Frith Hill at the A413 roundabout will now restart on 27th January and last until mid-February. The Link Road works are undergoing a redesign, and now wont start this year.
Little Missenden
Archaeological works are scheduled from 4th Feb until March (2020) at the Little Missenden vent shaft site. This will require a lane closure on the dual carriageway section of the A413 Southbound ajacent to the site.
Boots on the Ground ...
N. Portal Haul Road - preparatory works started 14-Mar-2018
Habitat Creation - works commence at Mulberry Park Hill and Stoke Mandeville
Link Road works
(Great Missenden, Jan 2018)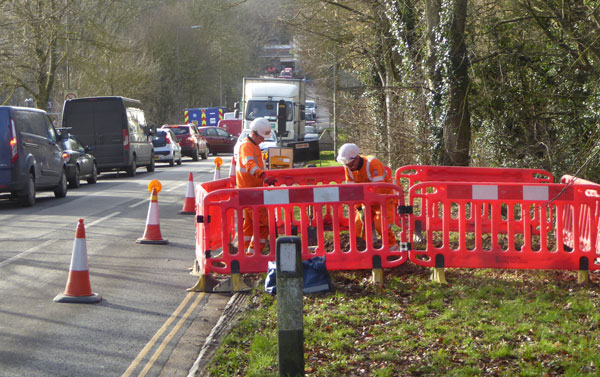 This major incursion of works onto the link road necessitated three way traffic lights at the A413 roundabout -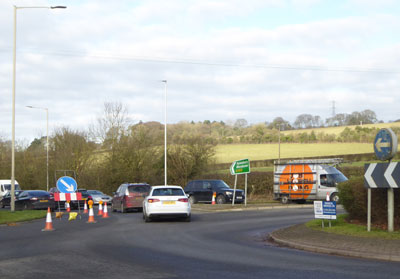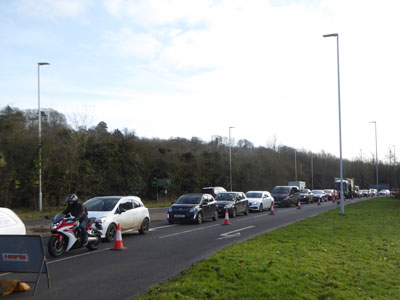 - with consequent benefits to traffic flow.
No "Engine for Growth" signs, not very considerate contractors - a great start.
Ground Investigations
These are taking place around the vent shaft sites at present (October 2017) -
nothing happening at Chalfont St Giles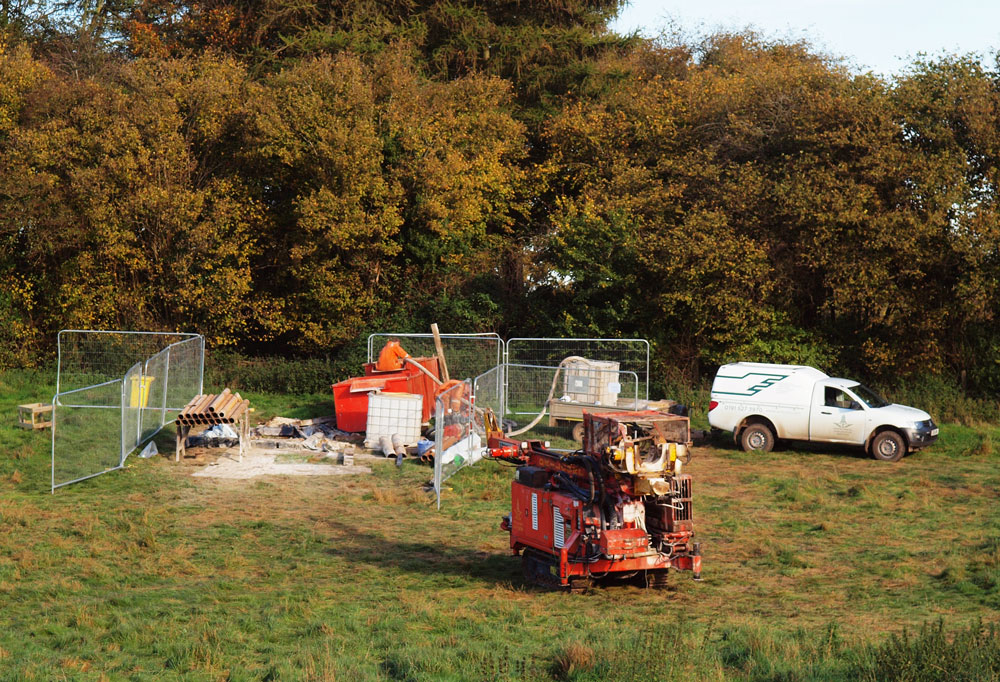 Bottom Hose Farm Lane Vent Shaft - 25-Oct-2017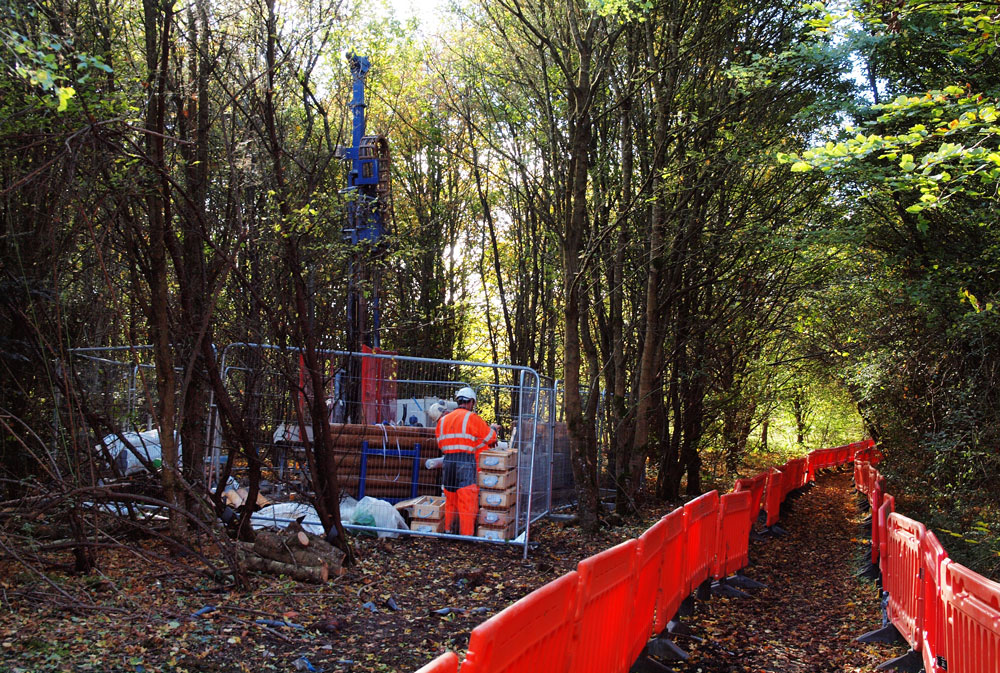 Amersham Vent Shaft - 25-Oct-2017